10% of all sales goes back to the Animal Sanctuary or Rescue Organization that helped the animal featured on the product!
Pacific Wildlife Care Collection!
I recently finished 4 paintings featuring Animal Ambassadors from Pacific WIldlife Care in Morro Bay, CA.
Meet Pidgy the Pigeon, Leo the Long-eared Owl, Pip the American Kestrel, and Peanut, the cutest baby opossum you have ever seen!
Shop the collection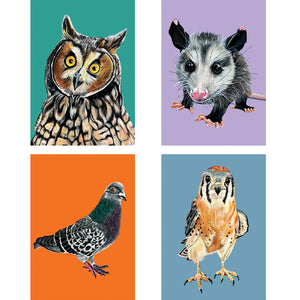 Blog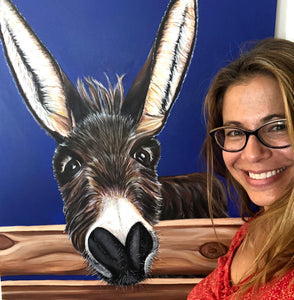 Jimbob He is a popular donkey on the Isle of Wight. He has a lot of admirers and is even called the  "George Clooney" of donkeys because he's so handsome. He arrived...